A Sample of What's to Come
Wisegate offers fast, trustworthy answers and actionable knowledge to IT challenges as they come up for any of our members. Learn about the Wisegate Knowledge System to understand the matching technology, peer network platform, content curation and special sauce that makes us a truly unique service. Check out what's trending now with our community to get a taste of what's in store!
As Seen In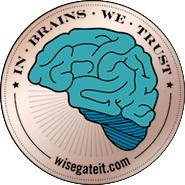 About Wisegate
Wisegate is an invitation-only crowdsourced collaboration service for IT leaders. Part knowledge community, part analyst firm, Wisegate unlocks the traditional knowledge gates, connecting peers, hosting virtual roundtables, and producing and analyzing customized research, surveys, and more.